Shri Swami Samarath Maharaj Samadhimath
Akkalkot is a city and a municipal council in Solapur district in the Indian state of Maharashtra. It is situated 40 km southeast of Solapur and very close to the border between Maharashtra and Karnataka states. Akkalkot was the home to Shri Swami Samarth Maharaj, a 19th century saint who is believed by his devotees to be an incarnation of God Dattatreya.

Swami Samartha of Akkalkot is considered by many to be the very form of Sri Nrusimha Saraswati of Ganagapur. Occasionally, Swamy said that he was Nrusimha Bhan and that he was from kardalivan near Srisailam confirmed that he was Nrusimha Saraswati. Swamy took up numerous names at different places which made it hard to trace his travels.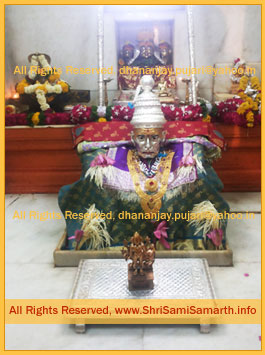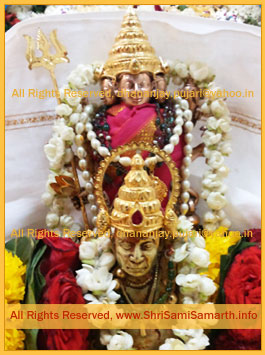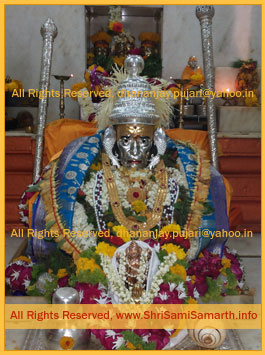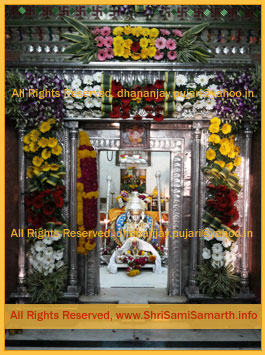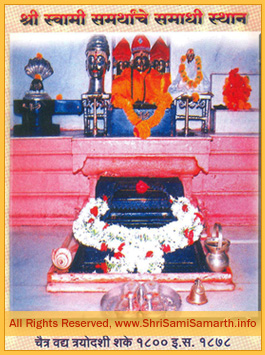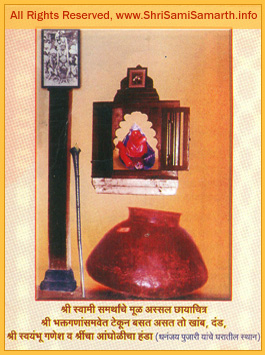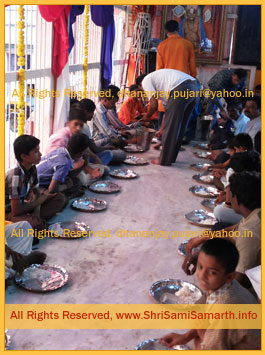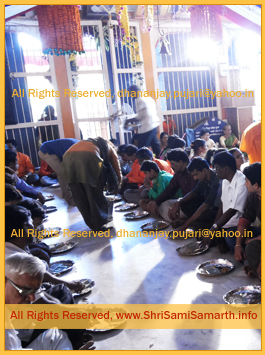 Akkalkot taluka is bordered by Solapur taluka to the west and by Karnataka state on all other sides. The district covers an area of 1,407 km² and contains 138 villages, apart from the town. The total population of the taluka is approximately 290,000 (2001 census), giving a population density of 209 per km². The soil is classified as 'medium to deep black' and is of rich quality. Jowar, bajra and pulses are the main crops grown in the district. Akkalkot is routinely hit by drought as it falls in a rain shadow. No major river pass through this taluka.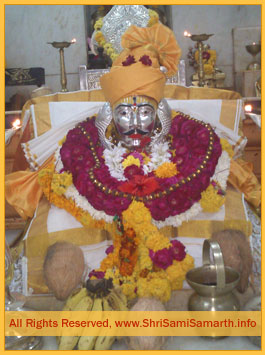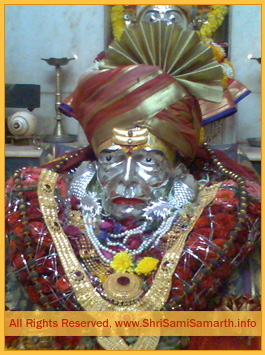 Akkalkot is widely known for its association with Shri Swami Samarth Maharaj, held by some to be a reincarnation of Lord Dattatreya. Swami Maharaj lived for over two decades at Akkalkot, mainly at the residence of his disciple Cholappa, where his samadhi and shrine are now located. The shrine complex, which is known the Vatavruksh Mandir since it encloses the banyan tree beneath which the swami would preach his message, is the hub of devotions for his followers.it is said that the tree speaks and some sound comes from the tree. Free accommodation and meals are provided to pilgrims by the Shri Swami Samarth Annachhatra Mandal. The other local shrine is the samadhi of Akkalkoth Swami located some distance from the main shrine, but still within the city limits.The taluka is dominated by lingayat community. Akkalkot is also famous for Gajanan Maharaj's Shivpuri, where Ancient Vedic Therapy Agnihotra is performed.